Instructions for Choirs and Institutions

All communication from ANCA to your organisation is via email. Since we keep only one email address for you, if your email is no longer valid you won't hear from us and you will be limited in your access to the website. You also won't receive your annual ANCA fee invoice which will be sent to the one email. To ensure that you get your invoice in a timely manner, you may choose to make your Treasurer's email your ANCA contact email.
How to check your email address
Click on Find a choir (under CHOIRS)
Select your choir or institution
Check the contact name and email address. Are they still valid?

If YES, then your contact will have received login instructions
If NO, then continue with the instructions

Decide on your new contact name and your new email address

Your contact name can be a person or a version of your choir or institution name (preferred). Please don't use something like "President'" or "Secretary". Use a real person or a unique identifier for your organisation.

As soon as you let us know, we will update the information for you and send login details to the new email address.
EMAIL YOUR NEW NAME AND EMAIL ADDRESS TO webmaster@anca.org.au
How to promote your choir or institution
Click on Find a choir (under CHOIRS)
Select your choir or institution
Click on Update
Add rehearsal details if you wish
Click on People

The General Public Contact is the important one, This is the email address that ANCA uses to communicate with you.
Remember to change these details before your General Public Contact leaves

Click on Promotion
Here you may promote your group as you wish. (Have a look at Harmony in Paradise Chorus as an example.)
One logo and one image is allowed and any number of words plus website, facebook, sound track, video etc.
How to advertise your next event yourself
Click on Event Calendar (Under News and Events) and add your event into the calendar.
Click on Upcoming Events
Click on your event
Click on Update
In the Description for the public box add words and images. These will be seen by the public. It's best to prepare your image in advance to have a maximum width of 400 pixels or less.
Don't forget to save.
How to show that you're a proud member of ANCA
You may use our ANCA logo to acknowledge that you are a member of ANCA by copying one of the following images.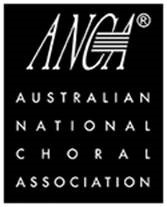 .